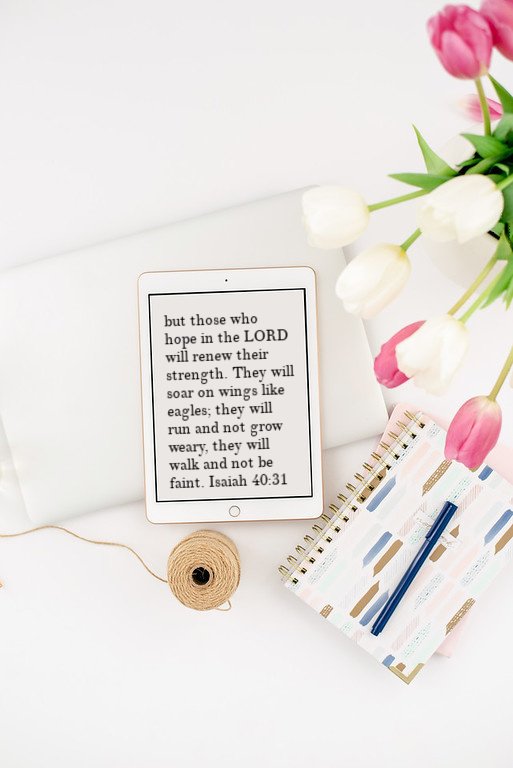 …but those who hope in the Lord will renew their strength. They will soar on wings like eagles; they will run and not grow weary, they will walk and not be faint.
Isaiah 40:31 (NIV)
For the record, spring is my favorite season. Social media is always filled with people singing the praises of fall and every time I hear "happy fall, y'all" I just want to cry (for many reasons, haha!). Fall isn't happy.  It is the precursor to winter. It is the season when trees turn brown and then bare. Daylight gets shorter every day of fall and the temperatures drop until fall finally settles into the long, bitter winter. These are seasons of despair.
Spring, though, is the season of hope. Is there anything more hopeful than a little grape hyacinth pushing tiny pops of color up through the snow? Any sounds more pleasing than birds chirping and snow melting off roofs? Glorious warm, sunny days after months of gray skies and freezing temperatures? Yes, please! Spring is a happy time. We can celebrate making it through another long Wisconsin winter.
In honor of spring, Sunday meditations will focus on hope, and what better place to start than Isaiah 40:31. This is my favorite verse in the Bible. So much is packed into a few words and what beautiful words of hope and optimism.
Life may try to defeat us, but it will not defeat God. The Lord provides strength to bring us through the hard times. The King James Version of this verse says "those who wait on the Lord" and other versions have "those who trust in the Lord." The key to all versions is leaning into God's strength.
If you are going through a particularly hard season of life, pray and wait on God. Find comfort in reading and studying the Bible. Pray that you are on the right path. Sometimes when we are struggling, it is because we are trying to forge our own path, instead of following what God lays before us. When you are living in God's grace, even though the road is rough, you will find hope. There will be times that life seems like a marathon and times when it is a sprint. Trust in God for strength to finish the race.
Women of the Bible Blocks 9 and 10
Making these little blocks gives me a chance to play with color combinations and color placement. Sometimes it works better than others. This week's blocks didn't work that well, but I'm not so unhappy with them that I will remake them.
Have a joy-filled Sunday and stop back tomorrow for a little Monday Motivation.
.