When I drew the numbers for the May UFO's to work on, one of them was a top made from Valentine's Day fabric.  This top is two or three years old.  I must have bought a fat quarter bundle of this fabric (why, oh why?) and I made two tops from it—the ugly twins. I don't know exactly what it is I don't like about these quilts other than the fabric is just too pink and too much.  In hindsight, both of these would have been better if I had picked piecing designs that used lots of background or mixed in some other prints with the fat quarter bundle. Now it's time to get them quilted and out of here.
After a fairly lengthy debate with myself about how to quilt it, I decided to do an overall freehand design and just get it finished.  As a bonus UFO completion, right after this one is finished I'm going to load its twin on the frame and quilt it too.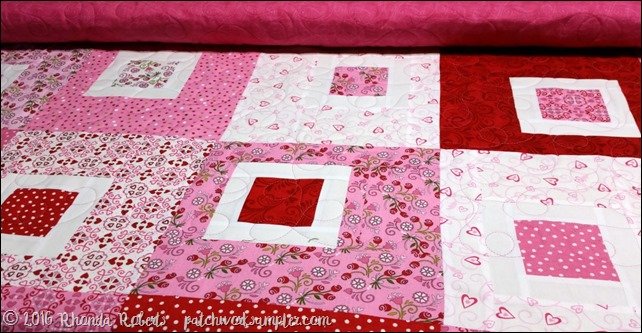 Earlier in the week I finished quilting this Courtyard Maze.  I think I started this one around mid-April so it was a pretty quick finish. The binding has been sewn on and it is next in line for hand finishing!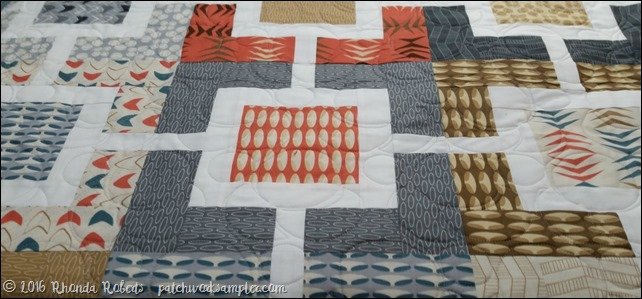 I had started quilting another top but after a couple of passes decided I didn't like how it looked.  Now it is off the frame and I'm ripping out the quilting.  It only took about 20 minutes to stitch it but will be a couple of hours of un-sewing.  No fun, but I'll be happier with it in the end.