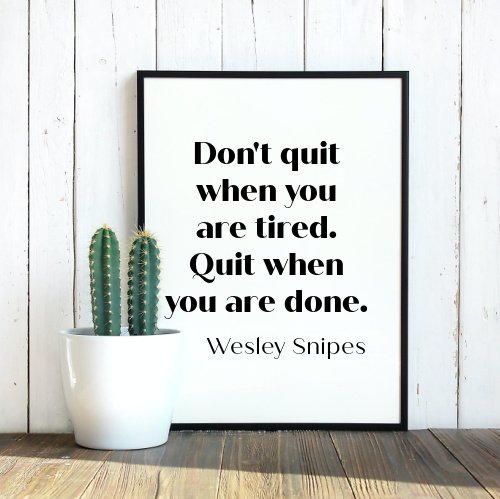 Recently I read this Wesley Snipes quote and something clicked–don't quit. Not that I'm a quitter, but I tend to get bogged down in a million projects.
Since I've got so many things going, it seems like I never get anything done. I noticed that my husband, Jim and I go about our daily tasks a little differently. Typically I work on a project for a set time, for example, 15 minutes or an hour, but Jim works until the job is done. Even though we spend about the same amount of time, it seems that he gets more accomplished. Now granted, many things that I do require more than a few hours, but I often think my progress is slow. I am also prone to distraction which also impedes my progress. Haha!
Two things collided recently that made me realize I need to adjust the way I work. First, I have a few scrap quilts in progress that require digging through scrap bins for appropriate fabric. Second, I am buying more fabric than I am using. I was looking through my scraps for a particular color, but couldn't find it. I remembered a bundle of fat quarters that might work, so I pulled out the bundle, broke it apart, and used the fabric. That simple task set me free. This is the before picture of one of my fabric cupboards.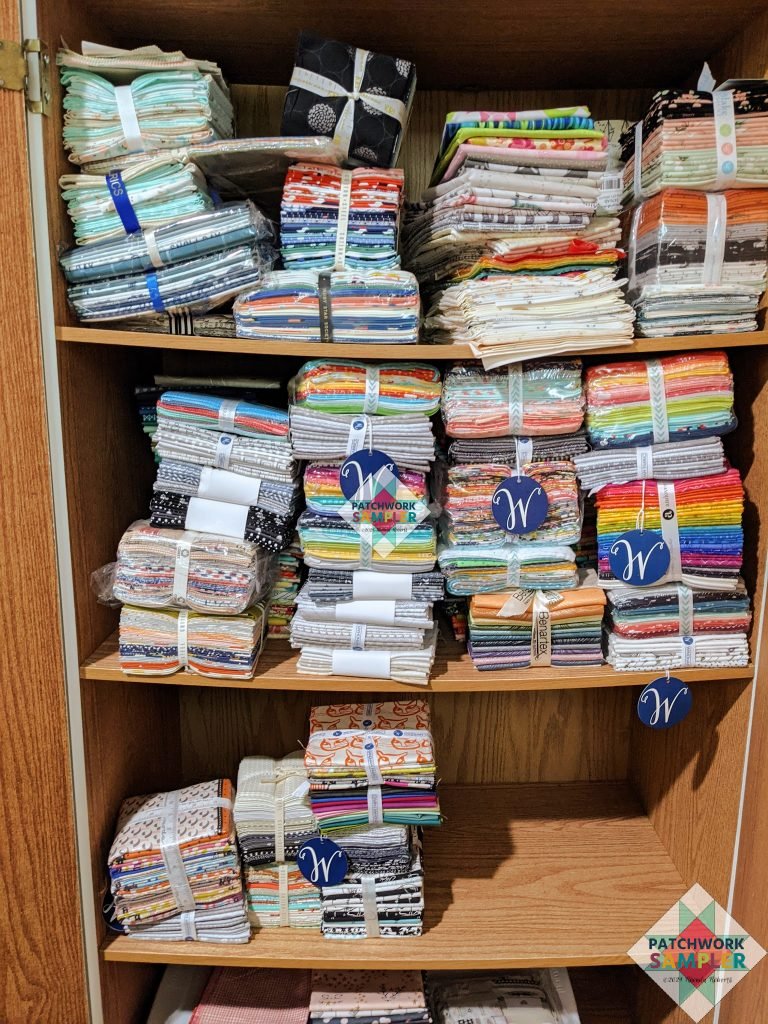 As you can see, I hoard my fat quarter bundles instead of using them. The empty space held half-yard cuts, and there is a bin of fat quarters on the bottom shelf. After separating that first bundle, though, I got busy and pulled almost all of them apart. It makes sense to do that because I like to use fabrics from several different lines in scrap quilts. I am much more likely to use the fabric once it is separated from its friends!  It took a few days, but I stayed with the task until it was finished.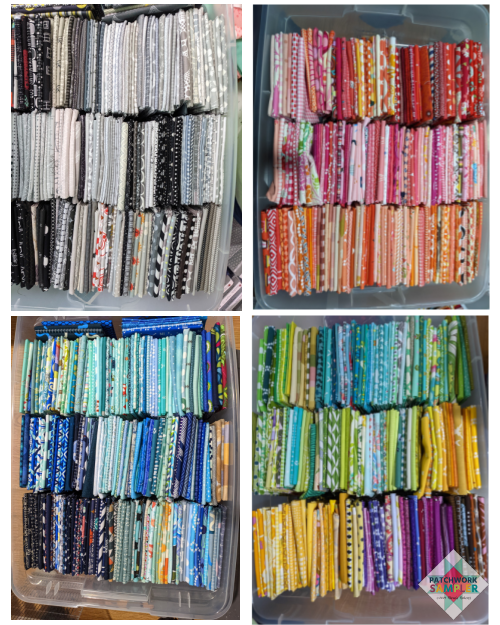 I didn't get too fussy about color and pretty much sorted into five categories: back and gray, red, orange, pink and coral; blue and aqua, green, teal, yellow and purple; neutrals. Don't they look pretty all sorted by color?
After finishing the fat quarters, I then sorted half-yard cuts by color. Then everything went back into the cupboard.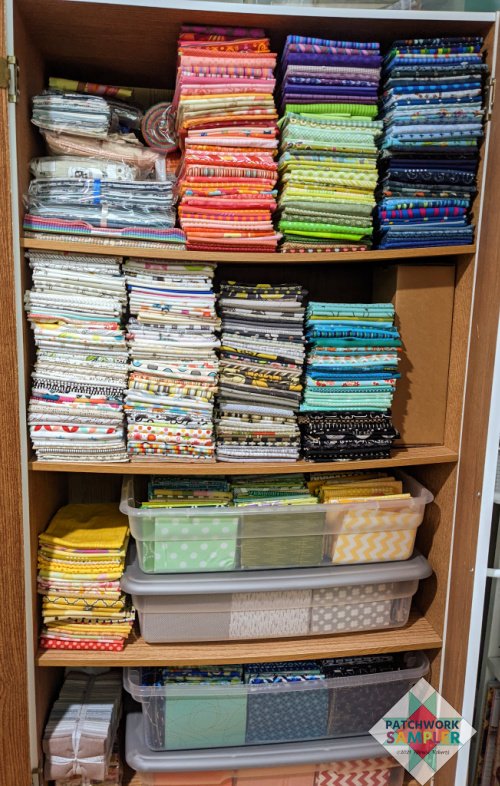 The cupboard is still crammed full. In the upper left are a few lines I kept together, but otherwise, it is sorted by color and it is so much easier to find what I'm looking for.
With my new "don't quit" approach, I got busy again and sorted all my little scraps (quarter-yard or less). These are sorted into Dollar Tree dishpans. Two will fit perfectly in a cube storage cubbie.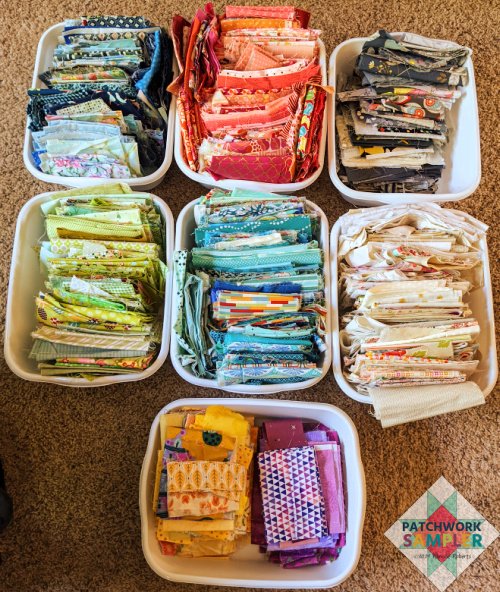 This little project made a huge impact on reducing the amount of time I spend looking for fabric. With all this pretty fabric just waiting to be used, I think it is time to start a new scrap project. Could it just be a coincidence that the new Sampler Spree Quilt-Along starts this week? I love making little blocks and this will be the perfect project for summer sewing.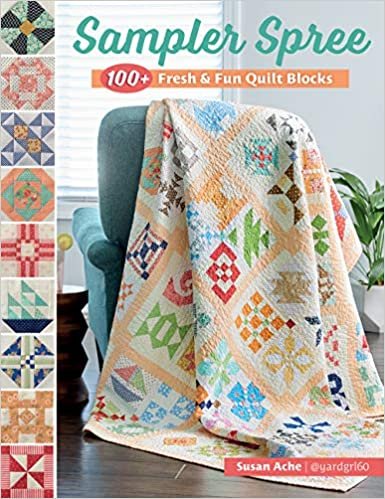 All the patterns are in Susan Ache's book Sampler Spree and the blocks are so cute, I want to make them all!
Now if I could only apply the DON'T QUIT principle to a few UFOs!