Emily at Quilty Love is hosting a Quilt Along with her City Tiles pattern. Every time I had a few minutes to spare this week I worked on these blocks. It was very satisfying to see the box of parts dwindle and the stack of blocks increase. Today will be a busy day so I got up early and finished piecing the last three blocks and (ta da!) a set of 30 City Tile blocks are complete! While not yet a finished quilt, just getting the blocks pieced was an accomplishment. I'm excited to put the top together and load it on the frame. There probably won't be much time for quilting this weekend but if it's ready to go any free moments will mean progress!
February is more than half over and I still hope to finish a UFO this month. The February AllPeopleQuilt.com UFO challenge number is 9. That is a quilt I started last year (I think only last year) and I'm not sure where I am on it or where I'm going with it. I pulled out the bag of parts and hopefully remember how it should be pieced together. Yep, a big bag of parts!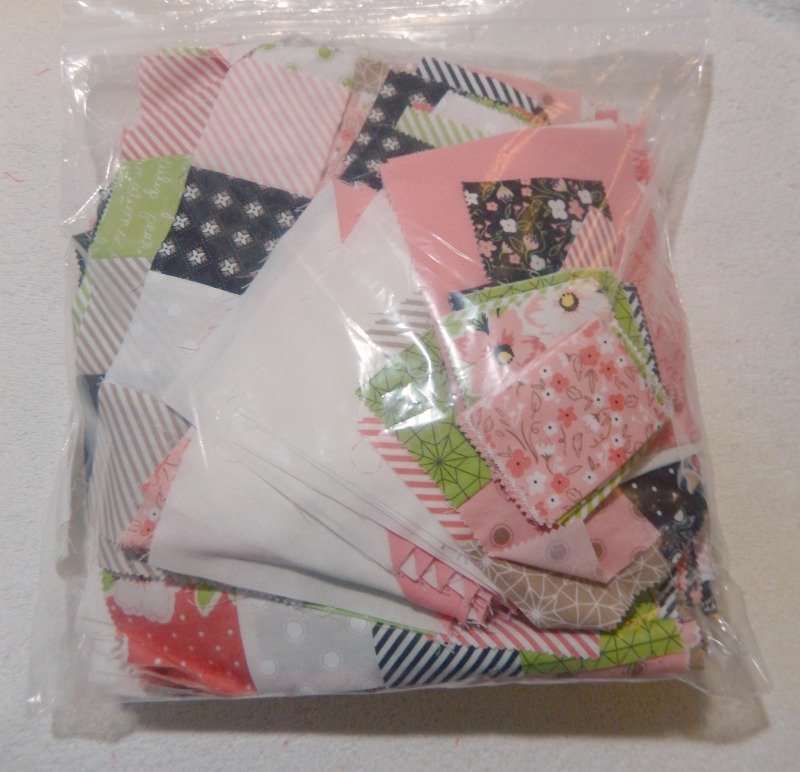 Today I'm linking up with Sarah at Confessions of a Fabric Addict for Can I Get a Whoop Whoop? Be sure to click on the link to see how other quilters progressed during the week.