This week I shifted priorities in order to get quilts out of my house. This Gingham Rainbow Carpenter's Star quilt is now finished. I don't remember how long ago I made this quilt, but it's been several years. The binding is now complete and the quilt is ready to donate.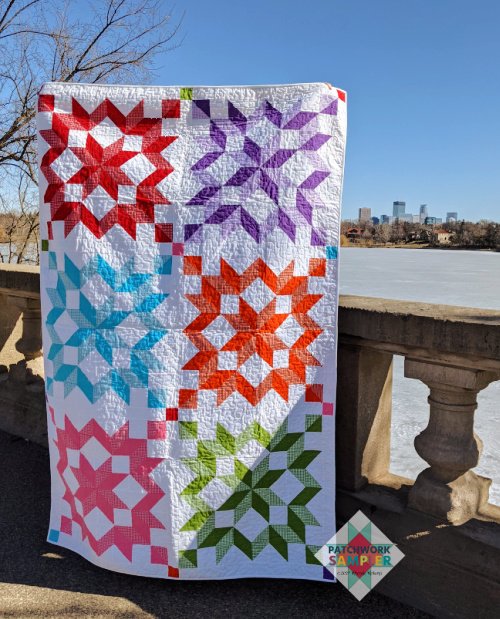 It's been 40 years since I first saw this view of downtown Minneapolis, but I never get tired of it. Jim and I took a lovely walk around Lake of the Isles this morning so I took my photos on a bridge there.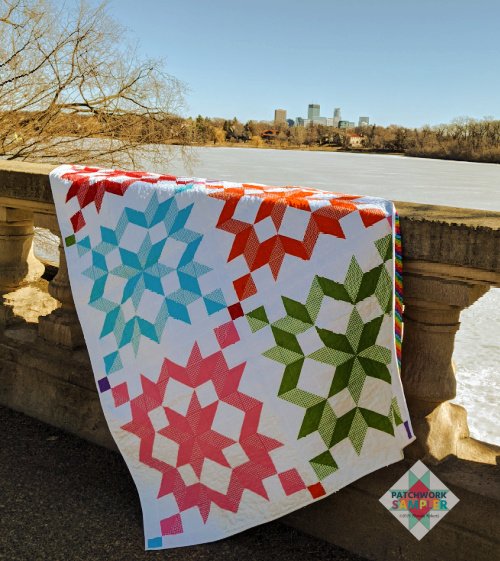 The blocks of this quilt are a Carpenter's Star variation with half the block a gingham print and the other half a coordinating solid fabric.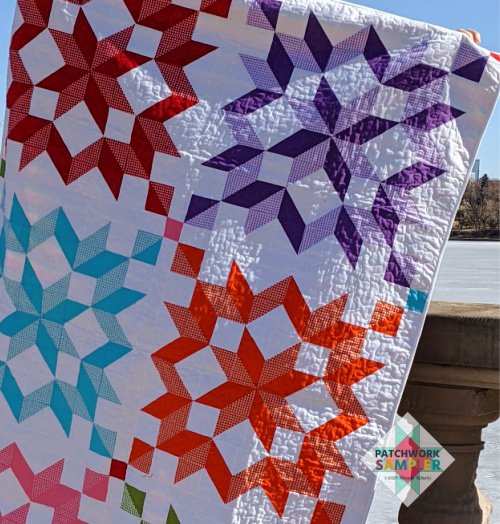 I simply quilted an overall meander design with white thread. The quilt is soft and flexible with loose quilting.
This rainbow stripe fabric is from my stash. It worked perfectly and luckily there was enough of it for the quilt back.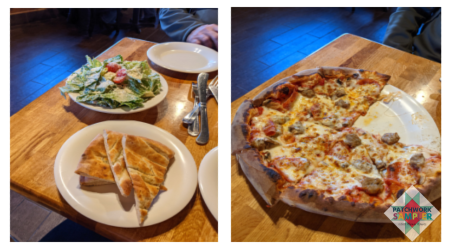 Today was such a beautiful day. We walked all the way around Lake of the Isles, then went to Northeast Minneapolis and had lunch at Element Wood Fired Pizza. It was delicious and so nice that restaurants are starting to open for in-person dining. We have both been vaccinated, but continue to follow all COVID precautions.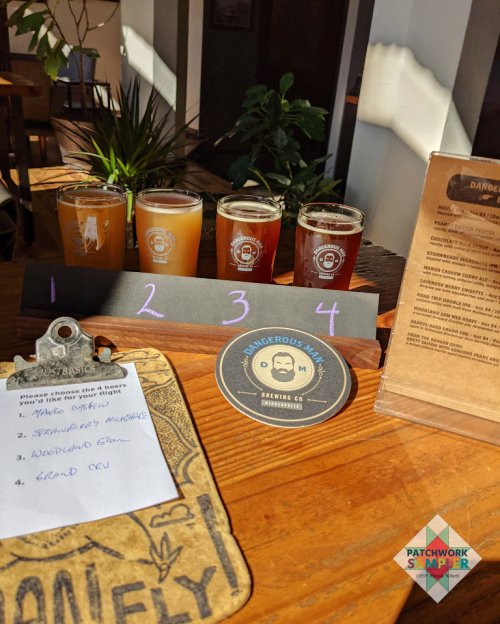 Dangerous Man Brewing Company is in the same neighborhood so we stopped in. It is our lucky day as it is the first day their taproom has been open in 369 days. They brew some unique beers and it was fun to try a few! Very close to a perfect day!