Last year I made a shop sample from the pattern Mod Quads from the Blue Underground Studios patterns.  The sample was in batiks but it was a good stashbuster so I made my own version from stash.  I came across a partial top and the remaining blocks so I finished sewing the top together.  This will be a donation quilt so now I need to decide if it's big enough or if I should make it a little bigger by making more blocks or adding a border.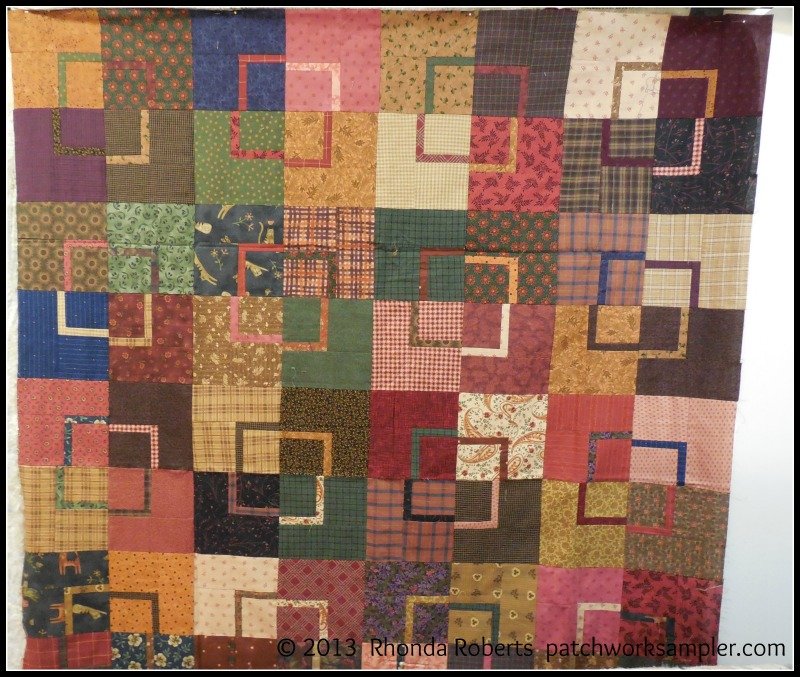 Be sure to get your weekly dose of inspiration by checking out other design wall projects at Patchwork Times.
As I mentioned yesterday, I moved my blog from Blogger to this WordPress site.  I'll continue to cross-post for a few days to make sure all the kinks have been worked out.  If you were following the Blogger site, I hope you'll continue to follow me here!
September Give-Away.  This morning when I got the temperature outside was so cool it already felt like fall so I decided to give away this set of six fat quarters from the Moda line Phenomenal Fall by Sandy Gervais.  Just leave a comment and tell everyone whether or not you make quilty seasonal items for your home and if so, what kind of things do you make.  Due to shipping costs, the give-away is only open to US mailing addresses.  I'll use a random generator to determine the winner on the morning of Friday, Sept. 6.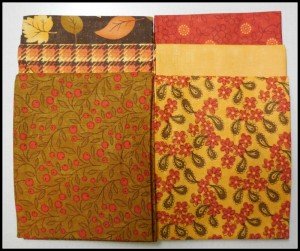 Have a Happy Labor Day.  I know I will–no work today!!  Woo hoo!