There is still not a lot of sewing at my house right now, but it is fun piecing these few Sampler Spree blocks every week. For week 5, the color is red and ten blocks were assigned.
Here are my blocks.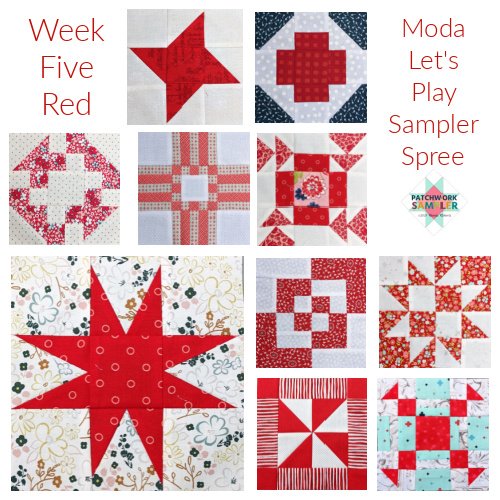 When the color red popped up, I found I do not have a lot of red in my modern fabric stash. There is pink, fuchsia, and coral, but not much red. Luckily, I had enough to piece these blocks though. I also may have done a little stash enhancement shopping to correct this wrong!!
The week 6 color is navy. It will not be a problem to find enough navy in my stash!
For more information about the week 6 blocks, check out the post on Moda's website here.