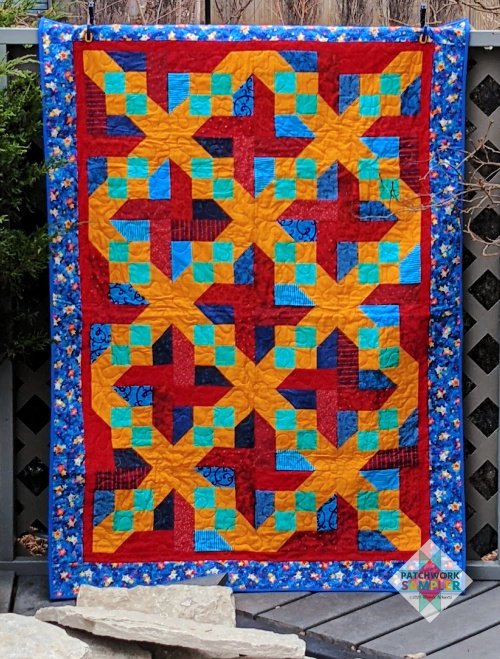 Rock Candy is another quilt that has been years in the waiting.  The pattern is by Atkinson Designs but it is no longer shown on their website.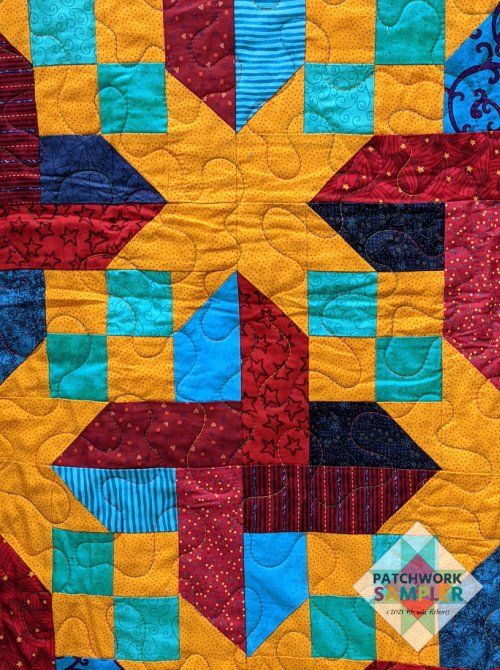 This is one of those magical blocks that doesn't look like much by itself but is very effective when set side-by-side.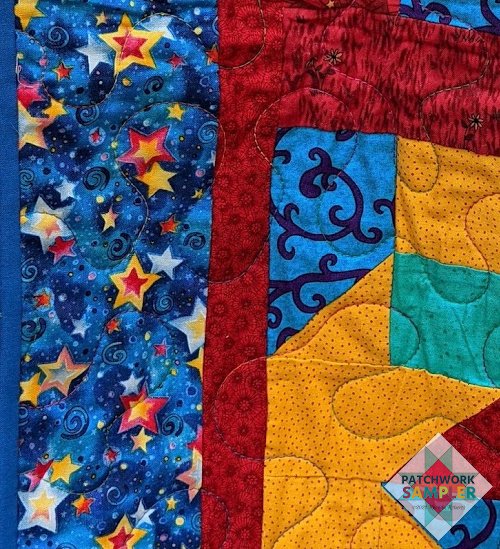 The colors were based on this fun border fabric. I did not have enough of this fabric for the binding, which is why this quilt has been a UFO for so long. I ended up just using a coordinating blue solid and it worked great. So ridiculous that such a simple thing can stop a project dead in its tracks. I'm pretty sure that solid blue fabric has been in my stash for about 30 years, so really there was no excuse. Haha!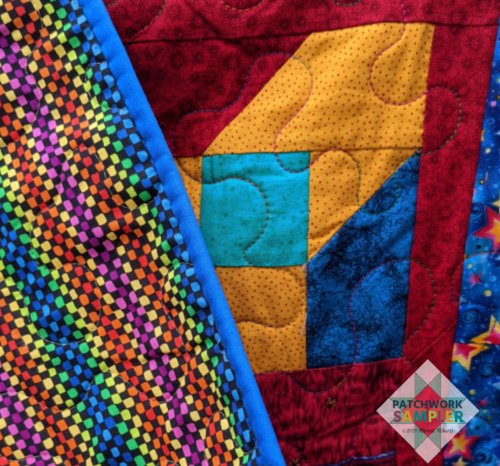 The quilting is a medium-density overall meander. I like to keep quilts I donate to kids soft and snuggly, so tend to keep the quilting pretty loose. The backing is a rainbow check that worked well for this quilt.
I am so happy to have another quilt finished. It is especially nice to have an old UFO done, DONE!